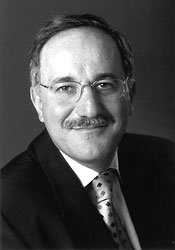 Michael Lagopoulos
International Advisory Board Member

Former CEO, RBC Global Private Banking, Toronto & Grand Cayman
Michael J. Lagopoulos has over 35 years of global wealth management experience. He is an experienced corporate executive and global private banker, and currently serves as a trusted advisor and board member to certain, substantial single-family offices or family business holding companies (Toronto, Grand Cayman, London & Luxembourg).
Mr. Lagopoulos has been internationally recognized for his long-term career and accomplishments while serving in positions of increasing responsibility within Royal Bank of Canada's wealth management business unit. In his last position with RBC, he served as Deputy Chairman of RBC Wealth Management and CEO of RBC International. Mr. Lagopoulos was responsible for the coordination and servicing of leading Ultra High Net Wealth families and institutional clients. He was also responsible for the Corporate Governance of the major RBC Wealth Management subsidiaries around the world as well as the acquisition and alliance activities of RBC Wealth Management internationally.
Mr. Lagopoulos began his financial services career while working with a major international accounting firm, becoming a Chartered Accountant in 1982. He joined Royal Trust in 1986 as Director of Finance, International, and was responsible for its Caribbean operations, which included businesses in four locations from 1988 to 1991. For five years, he was responsible for Royal Trust operations in both Jersey and the Caribbean region.
After RBC's acquisition of Royal Trust in 1993, Mr. Lagopoulos was made an executive of RBC. In 1996, he was promoted to Senior Vice President of RBC Global Private Banking and returned to Toronto and took responsibility for the investment management, banking, lending, and fiduciary services to clients around the world.
In 2007, he was promoted to Executive Vice President of RBC and promoted to the role of President & CEO of RBC International Wealth Management and moved to London, England to take on a global leadership role for the bank. In 2010, he was promoted to Deputy Chairman of RBC and returned to Canada while maintaining overall global responsibilities for the corporate governance and management of RBC International Wealth Management.
Mr. Lagopoulos graduated from the University of Toronto in 1979 with a Bachelor of Commerce degree and became a Chartered Accountant in 1982. He has attended advanced programs in business at McGill University and the University of Pennsylvania Wharton School of Business. Mr. Lagopoulos has been recognized with two Lifetime Achievement Awards by the Global Wealth Management industry and currently teaches a program in Family Wealth Management at the University of Toronto Rotman School of Business.