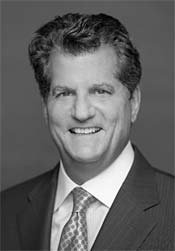 Christopher D. Pappas
Senior Managing Director and Operating Partner
Christopher D. Pappas is a Senior Managing Director of FODIS. He has over forty (40) years of progressive experience working in the chemical products industry across a broad variety of businesses, technologies, and markets with a focus on olefins and polyolefins, styrenic polymers, engineered polymers, synthetic rubber, emulsion polymer, and specialty chemicals. This includes ten (10) years of private equity and public company CEO experience across two companies (Nova Chemicals Corp. and Trinseo, LLC), which were grown organically and through operational improvements, and acquisitions.
He joined FODIS as he was interested in working with private families who wished to invest capital in industry segments in which he has experience and over longer time horizons than would typically be the case for private equity funds. He was also interested in taking active roles on the boards of directors of private companies, serving as a lead director or operating partner, and on strategy and investment committees, to help accelerate growth and guide corporate development.
Prior to joining FODIS, Mr. Pappas held the position of President and CEO for Trinseo from 2010 to 2019. There he led its initial buyout from Dow Chemical, which was backed by Bain Capital. He then oversaw the business unit carve-out, organizational realignment and development, and various business expansion financing transactions, while establishing culture and corporate governance, and prioritized growth investments. Those initiatives enabled the Company to go public in June 2014. Thereafter, in just over four (4) years, Mr. Pappas led Trinseo, as a public NYSE listed company, to record EBDITA, which drove stock performance from $20/share to almost $85/share. Under his leadership, Trinseo became a global materials company focused on the business of plastics, latex, and synthetic rubber polymers for industrial, automotive, and consumer applications with 2018 revenue of ~$4.6 billion.
Prior to running Trinseo, he held various positions at Nova Chemical between 2000 and 2009; most notably as President and CEO. Nova is ~$5.0 billion plastics and chemical company whose products are used in a wide variety of applications including food and electronics packaging, industrial goods, appliances, and a variety of consumer goods. Before Nova, Mr. Pappas started his career working for Dow Chemical and Dupont Dow Elastomers holding various positions in Sales and Sales Management, Marketing, Business Development, Product Management, and various General Management positions from 1978 to 2000.
He currently serves on the boards of FirstEnergy Corp (FE, NYSE) and as Non Executive Chair at Univar Solutions, Inc. (UNVR, NYSE). He has also served previously on the boards of Trinseo (TSE, NYSE), Allegheny Energy (AE, NYSE), Nova Chemicals, Inc. (NCX, NYSE), and Methanex Corp.(MEOH, NYSE).
During his career Mr. Pappas has earned several professional awards including 2020 Recipient of the SCI Chemical Industry Medal, "Top CEO among Mid-Cap Publicly Traded Chemical Companies" by Institutional Investor, and the Leadership Award for Outstanding Corporate Reinvention by the American Chemical Society New York Section.
He holds a BS in Civil Engineering from Georgia Institute of Technology and an MBA from Wharton School of University of Pennsylvania. He resides in Palm Beach, Fl and Blue Hill, ME and is married with three adult children.